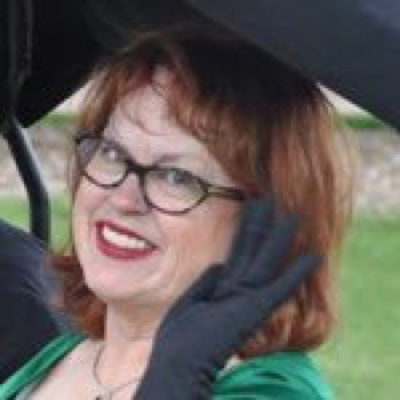 Once dubbed a "wonder bra for the human spirit", I'm your basic complicated simple red dirt girl fluent only in English and Southern, Charming and Cranky. I feel most beautiful when wearing earrings that dangle and skirts that caper, and I adore softly frayed edges, heart-shaped rocks, and galoshes. I write, I stitch, I perform, I photograph. Cloth is my bones, stories my blood, laughter my oxygen, & photos my floss.

Married long enough that the mere mention of my wedding anniversary sparks applause, I've survived two teenagers, a Cesarean delivery without anesthesia, a mugging on the sidewalks of New York, hanging wallpaper with my husband, and Christmas, 1993. Though I've received many awards and honors for my work as a professional speaker and community volunteer, I'm most proud of the fact that I never, ever had to attend a PTA meeting under an assumed name.

Nice to meetcha. What do you want to do now? Subscribe to the newsletter? Read my blog? Chat a while?